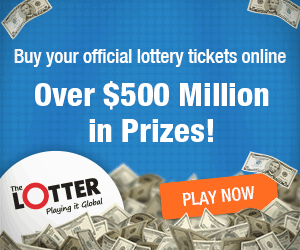 S. K., a chauffeur from Moscow, won the jackpot when he played the Austria Lotto online on 24 February 2016. He correctly matched the drawn numbers 4, 17, 18, 23, 31, 40 and the Bonus Number ("Zusatzzahl") 20. S. has officially collected his €824K win in Vienna and spoke at length to theLotter's local team.
S. played various lotteries in Europe and elsewhere for a few months, when, early 2016 he tried his luck in the Austria Lotto. As usual, he picked his numbers in a random manner. Then, when he came home from work in the evening, he opened his laptop and saw that he'd won.
"My first thought was that I'd won 680 thousand. Then I looked again and saw that I'd hit the jackpot. I immediately called my wife to the computer and I said: "Tatiana, look, how much money we've won!" I guess you could say that we were prepared for the phone call from theLotter, but still… I lost 3.5 kilos in two days – that is how excited I was."
What a wonderful man, what a wonderful story! You can be the next winner!