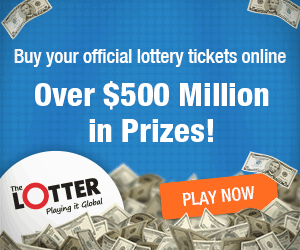 Recently many people have contacted us asking about post office, whether electronic or postal mail, where we say they have won a grand prize in a lottery, usually SuperEnalotto Italian lottery, and must contact a person from Nigeria.
This concerns us and concerns us greatly. So we decided to create this little article, where we report five ways to recognize it's a lottery SCAM, and where he also taught them how to report this SCAM to end once and for all these scams that so much damage they do to thousands of people worldwide.
How to recognize a lottery SCAM?
1) If you do not have a lottery ticket, either in your hand or through courier or TheLotter Trillonarios reliable as where you print your data to notes that belong to you, then there is no way to collect a lottery prize . This seems basic, but the lottery ticket is what really proves is the document that verifies that you won a prize in the lottery.
2) To claim a prize should not send money. When we buy lottery tickets, bought before the draw and it is there when we pay for the ticket. If made after the draw, we are very fortunate to have won under any circumstances should we send money to collect the prize.
3) Entities of lotteries do not know who won until they present the person with the lottery ticket in hand. The lotteries sold millions of tickets before each drawing, some of these lotteries, as the Italian lottery SuperEnalotto have up to three weekly drawings. It is virtually impossible to record who has purchased every lottery ticket has been played and what numbers. The lottery tickets are printed in hundreds of locations and sold in thousands of places, documenting, organizing and managing each ticket indivudalmente would be insane.
4) The lottery drawings are in no hurry to pay awards. Believe it or not, lotteries are not interested in paying premiums, so that if no person presenting the ticket of the lotus by a certain period of time, will not get your name. Generally the time frame is six months from the date on which the draw was made, but this varies lottery lottery.
5) And last but not least, if you ever come to writing from a central lottery, they will not write from free email like Gmail or Hotmail, you must do internally and private emails to each lottery, and same with the country. This is very important if you write for the lottery SuperEnalotto from Nigeria, suspect. If you play in Trillonarios and get an email from Hotmail, suspect.
If any of the five points described above do not comply with reality, it is highly likely that you are the victim of a fraud lottery. A SCAM. Do not fall into them and report on http://www.ic3.gov/default.aspx for anyone else fall victim to these scams.
But not all bad news, fortunately we have great service companies, as Trillonarios TheLotter and where we can buy and play the best lotteries in the world without risk of being victims of fraud.